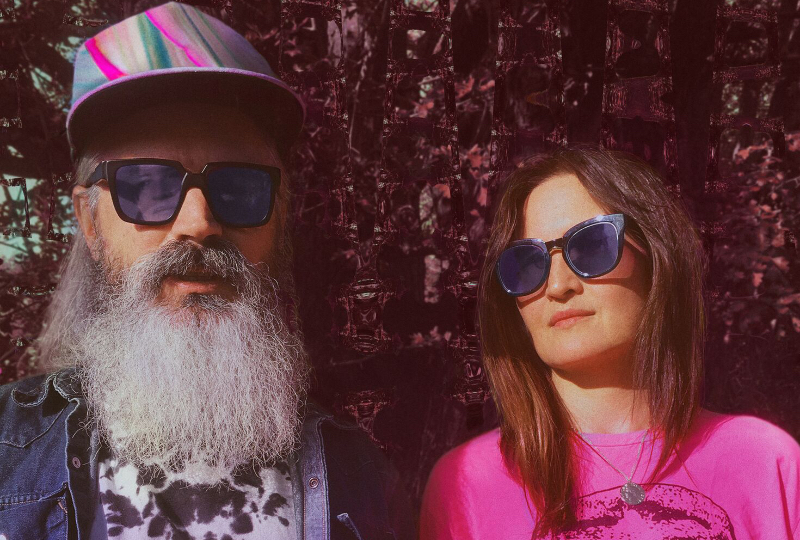 Jeg har altid respekteret Moon Duo, men jeg har aldrig dyrket dem. Jeg beundrer dem for at dyrke et univers, fylde det ud, arbejde tålmodigt og vedholdende.
Deres nye album,
Stars Are the Light
, er min favorit, og det skyldes i stor stil titelsangen, som adskiller sig væsentligt fra resten af pladen – og deres lyd helt overordnet. Den passer dog fortrinligt ind som del af et generelt mere farverigt udtryk på pladen.
De elektroniske elementer, den luftige stemmebrug hos Sanae Yamada og de vanligt repetitive elementer giver en følelse af kosmisk blip-blop, som fortjener at blive udforsket meget mere. Forestil dig coveret til
Mellon Collie and the Infinite Sadness
og de mest vinteragtige sange på denne plade gentænkt som sommersange blandet med en mere eventyrlig Kurt Vile.
Netop Kurt Vile har i øvrigt en smuk reference til sine venner i
KV Crimes
fra 2013:
Club Mate, on holiday
With a Moon Duo
Space partners
Her lyder
a
hen ad
the
på en måde, der flot blander forestillingen om bandet som band og bandet som mennesker. Repræsentation og repræsentanter. Og med
space partners
skriver han sig selv ind i fællesskabet, bliver en del af dem og dét, de står for. Det er et fællesskab, man også inviteres ind i med den sært tryghedsskabende
Stars Are the Light.
/Martin